Hello everyone!!! I'm so, so excited to have Obelisk updating again after all this time! And I've come back with news -


The Patreon Archive
Chapter 2 is almost complete over on Patreon, with pages that won't be up here until 2024! Patreon is among the best ways to directly support the comic (and me!), and if you're dying to know what's going on with this...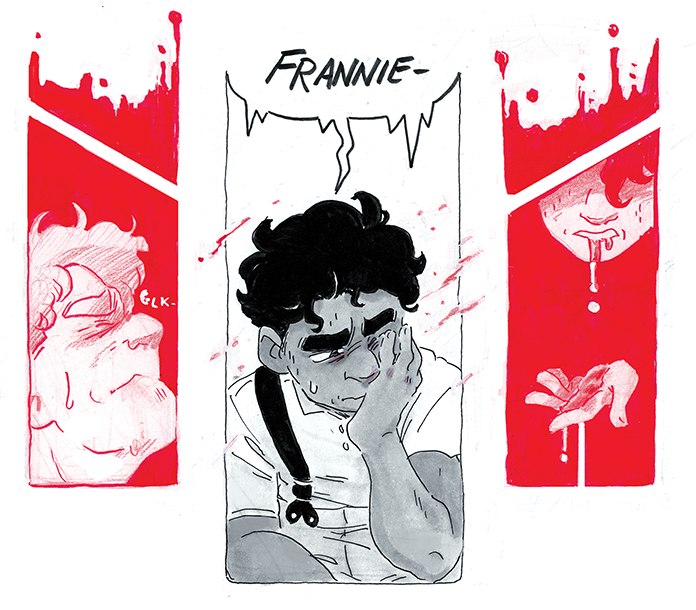 Or this...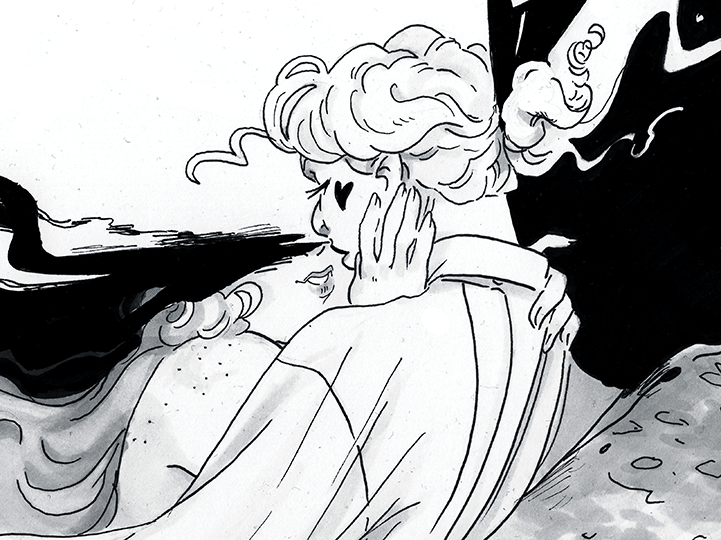 Or.... this...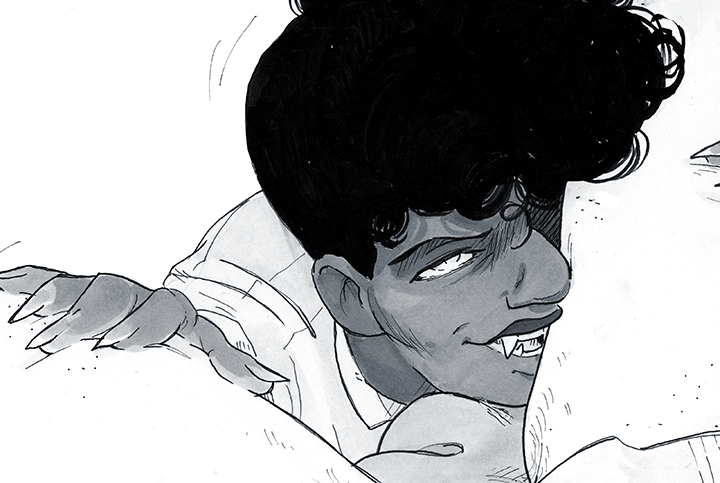 You can become a Patron and read ahead now for just $2 a month!


Shop Updates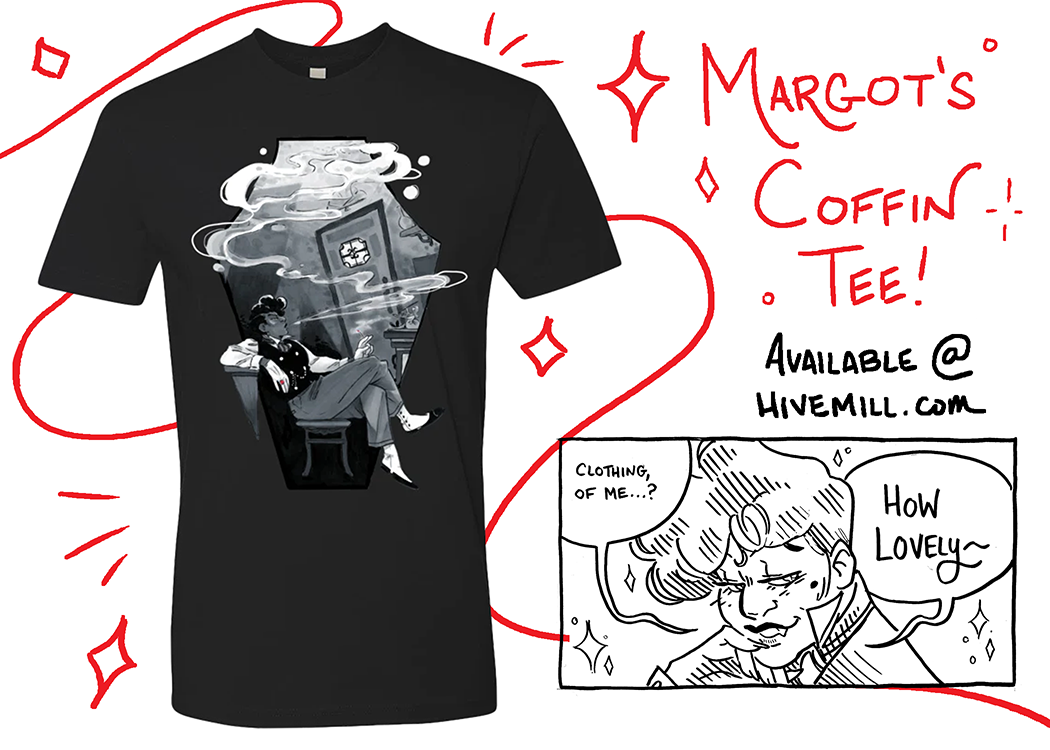 Margot's fanclub grows ever stronger - you can get everyone's favorite vampire on an extra-cozy t-shirt over on my Hivemill shop!


Double updates!

For this week and next, to really get us rolling again, Obelisk will have an extra update on Fridays!

That's all from me for now - I'll see you all Friday for that special second update. Thanks so much for reading!